Voted #1
Health and Wellness
The Revita Eye Massager comforts and refreshes tired eyes with vibration and optional heat, plus nature sounds to help you relax. Use it 15 minutes a day to help relieve eye strain, sinus pressure, headaches and more. Features 8 massage modes, adjustable intensity and auto shutoff timer. Buy More, Save More.
Get it here
In today's world, most people rely on screens every day. Whether we're working, playing, or reading our Kindle, most of us are guilty of not caring for our eyes the way we should. The result is eye fatigue, dry eyes, eye bags, and dark circles – not to mention headaches and debilitating migraines. Sound familiar…?
Who Is It For:
☑️People With Wrinkled & Dark Under-Eye Circles
☑️People With Stress, Anxiety, And Insomnia
☑️People With Tired, Fatigue, And Strained Eyes
☑️People With Migraines, Sinus Pressure & Headaches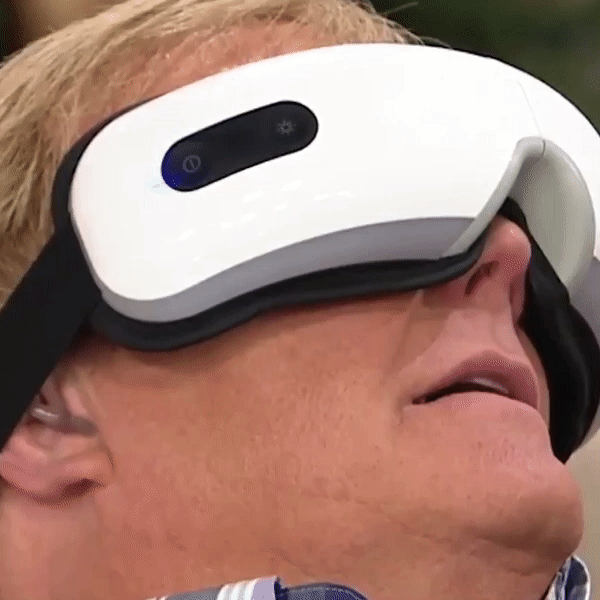 THE PRODUCTS
Customer Review
THE PRODUCT
How to use
To start enjoying the best at-home massage of your life, simply hold down the device's "Power" button for about 4-5 seconds and the lights will power on. The three LED lights indicate that you've chosen heat, vibration, and air pressure.
shop now
WELL PACKED & IDEAL GIFTS
Every Revita Eye massager uses a well-built package, which brings you good unboxing experience. Father's Day, Mother's day, Birthday Gifts for your family and friends, etc. YOU DESERVE TO HAVE!
Buy it Here
Another Reason to Buy
Our Guarantee
Not happy? Not a problem! We are proud to offer a risk-free 90-day money-back guarantee to receive a full refund! - Customer satisfaction is our main priority. We have happy customers all around the world.